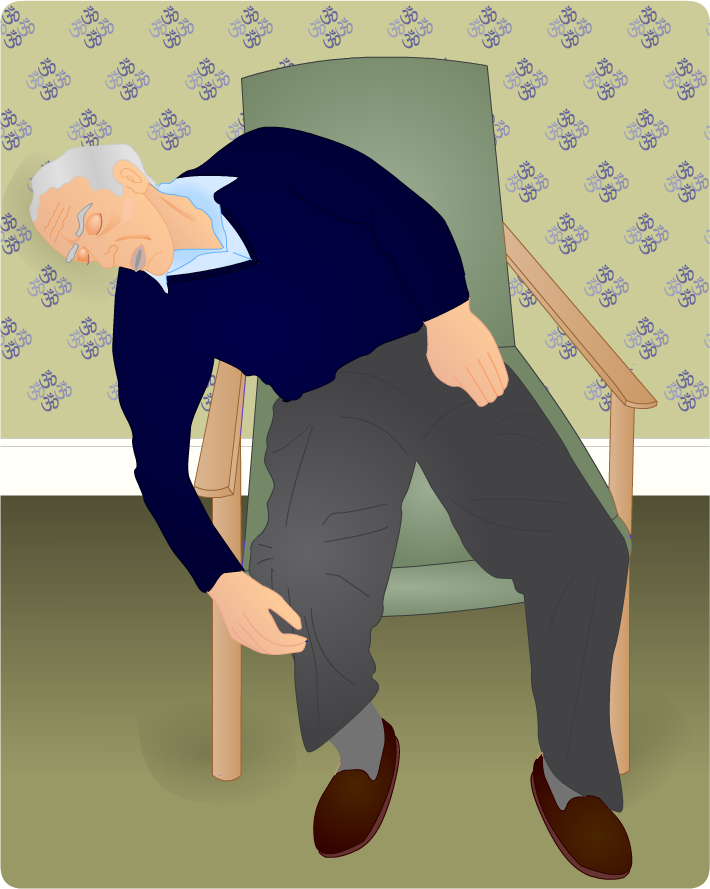 Mr Winters is a 68-year old gentleman who has right-sided weakness following a stroke.
You notice that Mr Winters has been sitting in his chair for quite a while. He is unable to move himself without assistance following his stroke.
If you do nothing you would not be alone. Some people may not be aware that by not changing Mr Winter's position, they are putting him at risk of developing pressure sores.As a result Mr Winters goes on to develop a pressure sore on his sacrum. This causes him great pain and distress and takes several weeks to heal properly. During this time he is in too much pain to participate effectively in his therapy sessions and his mood is low.
If you assist Mr Winters into bed and position him on his side, you help to relieve the pressure from his sacrum. It is important though that you have the appropriate moving and handling skills to do this. If you do not you may hurt Mr Winters or yourself.
If you ask him if he is comfortable, Mr Winters says that he is is, however, you have heard him say this to another member of staff earlier. You discover that Mr Winters has been sitting in the same position for a couple of hours and explain to him that you need to assist him to change his position.You should be aware that even though Mr Winters says he is comfortable, factors such as decreased sensation or decreased awareness may mean he is at risk of developing a pressure sore.
Page last reviewed: 29 Jan 2020