Stroke can affect your thinking and behaviour. Thinking, behaviour and emotions are linked and inter-related and are often the hidden aspects of stroke but are extremely important in understanding the impact of stroke, and need to be addressed.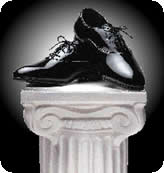 Put Yourself in Their Shoes
'Unseen' disabilities should not be overlooked – they can often be more disabling than the physical impairments you can see.
Page last reviewed: 30 Jan 2020